Factors Impacting Price Rise in Residential Real Estate
March 2020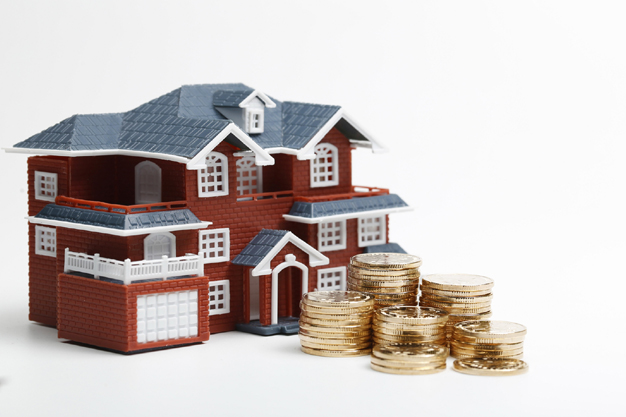 Source : freepik.com
Many of you understand real estate as a gamble. While some are able to double their money, others are not able to earn beyond what they already invested. So is it luck which favours a few and not others? Of course not. It's the understanding of the market forces and factors impacting price appreciation.

If you too are planning to invest in property and book monetary profits, you must decide basis the factors which could impact the total gains.
Location
When buying a Residential Property, location must play a decisive role. It not only impacts the price appreciation of a property, but also the resale value.

In Mumbai, the western suburbs such as Andheri, Malad, Bandra and Santacruz are divided into East and West. The western areas command a premium in comparison to their Eastern Counterparts. This is because the West faces the sea, offers premium apartments and is lesser congested in comparison to the East which grapples with heavy traffic snarls and water logging.

It is often noticed that developers charge preferential location charges (PLC) based on the level of floor or position of the property with respect to open areas or parks. It is for the same reason that a location which offers convenience and a decent quality of living attracts homebuyers and thus commands a premium or calls for higher price appreciation.

Other factors which could aid price appreciation in a location are proximity to the social infrastructural features such as hospitals, schools and other educational institutions, markets and recreational zones such as parks and malls.

Job Creation is also an important factor impacting the prospects of a location. Areas close to commercial pockets record healthy demand from end-users looking to stay closer to their workplaces. Gurgaon is a classic example of a location which successfully grew on the back of job creation.
Infrastructure And Connectivity
Homebuyers must understand the difference between a desired and a preferred location. A location could be desired for purchasing a property for its proximity to the workplaces, but it may not be preferred due to absence of transportation facilities.

Infrastructure and connectivity play an important role in driving the housing demand in a location and thus the price appreciation. Locations close to transport corridors such as Metro and airport are expected to record higher capital appreciation in comparison to those which are not well connected.
Time Of Entry And Exit
While selecting a location with all factors of growth is of paramount importance, it is also essential to consider the time of entering the market.

Usually, the property values grow as a project progresses towards completion. Most investors, for this reason, prefer investing at early stages of a project and liquidate when end-users start entering during the middle-phases of construction.

While investing in an early launch is ideal, investing in pre-launch, comes with certain risks and is not advisable for first-time homebuyers and those with a low-risk taking capacity.
A few potential risks of pre-launch properties are –
Lack of approvals could result in inordinate delays or even scrapping off of the project
No guaranteed timeline for the completion of the project
No assurance of returns as that would depend on total sales
In addition to this, the time of exiting the investment also decides the gains an investor would make. Remaining invested for years does not necessarily mean high returns. Any location reaches a saturation of growth. Investors must gauge the market dynamics and plan their exit strategy well.
Interest Rates
Price appreciation is indirectly linked to the interest rates. A fall in interest rates influences an individuals' capacity to avail housing loans, thus increasing the demand for real estate. A converse situation results in dropping demand and therefore dropping prices.
Quality Of Property
As a general rule, quality products command a premium. The same goes true in real estate as well. Good quality constructions command a premium over low-quality constructions. The prices of better quality properties also appreciate more than the lower-quality properties. Thus, investors looking for high returns must go for quality, even though they may cost more than the other product available to purchase.

There is no thumb rule to make a profitable investment, however, the above stated factors could help you gauge the expected potential of appreciation. Though there are exceptions in all cases, but in India, these factors have mostly resulted in positive results.
Also read: Busting Myths Around Factors Affecting Your Credit Score
Back to All Thane Real Estate Articles
Source: economictimes.indiatimes.com
Share This: