A quick guide to choosing between a ready-to-move-in and under-construction house
When it comes to buying a house, should a property seeker choose a ready-to-move-in house or an under-construction one? We explain the crucial differences between the two, to help you arrive at a decision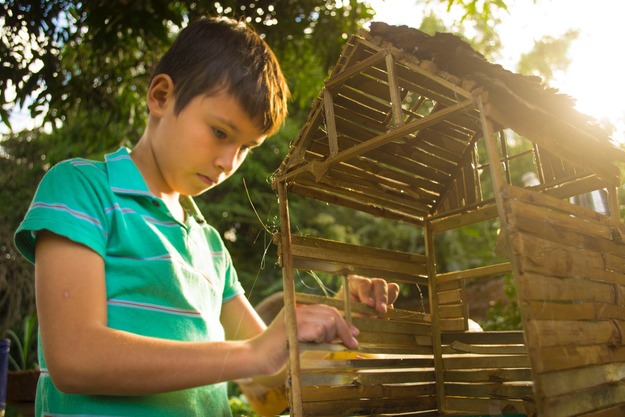 Source : Freepik.com
While buying a property is no easy task, another decision that compounds the dilemma for home buyers, is whether to choose a ready-to-move-in house or an under-construction one. While there are advantages and disadvantages to both options, the choice will depend on various aspects like, what the buyer is looking for, his needs/requirements an whether one is buying for investment or end-use.

According to Amit B Wadhwani, managing director of Sai Estate Consultants, buying an under-construction property makes sense, if one is looking at it from an investment perspective, while a ready-to-move house makes more sense, if the buyer is looking for accommodation. "As the buyer is also spending his earnings on the property, it should bring profit. The investment should help the buyer in the long run, wherein, he can sell the property, if need be," adds Wadhwani.
Points to consider, while choosing a ready-to-move-in property
Choosing a ready-to-move-in flat, helps the buyer to avoid costs associated with living in a rental accommodation and the long wait in big cities, for an under-construction project to be completed. It also gives the home buyer a sense of security. Moreover, the buyer can check the neighbours and the infrastructure in the vicinity of the house, before buying the property.

"When opting for a ready-to-move-in house, a buyer gets what he sees, without the risk of any potential changes in the future. Other factors that influence buyers to purchase ready-to-move-in flats, include the construction quality, which can be verified before purchase, the social and physical infrastructure, availability of loan facilities and the low overall risk. Lastly, buyers do not have to have to wait or face the risk of delays and escalating costs, "explains Hiral Sheth, head of the department, marketing, Sheth Creators.

However, the disadvantage of a ready-to-move-in house, is that it usually has a higher price than an under-construction property. Hence, it may not be an ideal choice from an investment and appreciation potential standpoint. Moreover, the buyer will not have the flexibility to choose the floor or configuration, as compared to an under-construction property.
Points to consider, while choosing an under-construction property
"Under-construction properties are generally in the non-established parts of the city and hence, the potential for price appreciation due to future development is good. However, this is not true in each and every case. One has to look at the location and future plans around that area. Moreover, in an under-construction project, a buyer also has flexibility in payments, with options like construction-linked plans, subvention schemes, flexible payment plans, etc.," states Wadhwani.

The implementation of the Real Estate (Regulation and Development) Act (RERA) and other buyer-friendly policies, aimed at bringing about greater transparency and compliance from developers, could boost home buyers' confidence in investing in under-construction projects. However, in places where the RERA is not yet implemented, it is must for a home buyer to check the credentials of the developer and choose a reputed builder.

The biggest risk in an under-construction property, is that of delayed possession, maintains Sheth. One may also have to incur additional expense on an under-construction house, towards development charges, GST, etc., adds Sheth.

Irrespective of whether one is investing in a ready-to-move-in house or an under-construction one, Wadhwani suggests that home buyers should be mindful of the following:
The property that you intend to purchase, should have all the necessary approvals and licences.


Get all the information regarding the external parties connected with the project, like banks, advisories, etc., to get a better sense of project's feasibility and quality.


Identify your desired location, keeping in mind your regular commute requirements.


Check online and on social media for user-based reviews on the locality, project and developer.


Consider the total budget for buying the house and plan your finances well.


Also read: 5 reasons why refinancing your commercial property makes sense
Back to All All Real Estate Articles
Source: housing.com
Share This: