How To Rent Your Commercial Property Or Shop To A Franchise
June 2022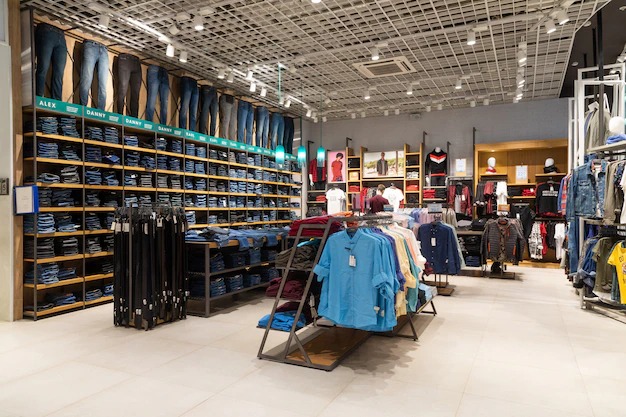 Here are some of the best marketing methods you can use to find tenants, to rent your commercial property to a franchise
Have you ever wondered- I want to rent out my commercial property or I want to rent my shop for franchise? A well-known franchise company as a tenant may be an excellent option for owners of commercial properties.
Nevertheless, a majority of franchise tenants will be pretty picky about the properties they look at and evaluate for their future occupancy. Hence, the more effectively you promote your commercial property, the greater the likelihood of getting the top price for your property. Here are some of the best ways you can prepare to rent your commercial property to a big franchise.
Tips to rent your commercial property to a franchise
1. Hire an expert commercial real estate broker
To discover franchise owners, this is the simplest and most effective method. A commercial real estate broker can handle everything for you! Leasing and selling commercial real estate, such as office, retail, and industrial spaces, is the only focus of commercial real estate brokerages.
As a result of their contractual obligations to you, commercial real estate brokers charge a percentage of the overall lease amount. So, you will not have to pay them until you have completed the lease. These payments may also be structured so that you do not have to pay them until you get money. Spending half of the commission at lease execution after collecting the first month's rent and security deposit and the other half at the start of rent can help you avoid being out of pocket, but it is not the most frequent method.
2. Create a 3D virtual tour
Commercial real estate marketing may benefit from 3D virtual tours in the future. In particular, these tours are helpful for franchise owners that may not be able to personally visit a region before deciding to move there. With a 3D tour, you will have a leg up on the competitors. Using a spherical camera with a tripod is much easier than you may expect. Place it in the desired location and activate it using an app on your phone.
3. Use shots from drone footage
If you genuinely want to take your marketing to new heights literally and metaphorically, you could consider flying a drone over the property. Using drone footage, prospective franchise buyers may get a bird's eye view of a property and a sense of the surrounding area. Moreover, it lends your marketing a degree of professionalism. If you do not own a drone, you may hire a local drone specialist to shoot the photos and videos for you.
4. Advertise on billboards
The billboard, which is often overlooked, is one of the most visible ways to promote your commercial real estate advertisement. If you decide to employ this strategy, make your billboard advertisement simple: include a memorable commercial real estate slogan, as well as precise explanations of what you are giving a prospective franchise buyer as a selling point. Your contact information should be in a big typeface that is easy to see from the roadside.
A good billboard for commercial real estate should not be cluttered with photos, brands, fonts, or multiple colours. Choose a focused image that will be paired with a few lines of text in two or three complementing colours.
5. Display your ad on social media
Knowing how to promote on Facebook and other social media platforms may significantly increase the number of leads you produce for your commercial real estate company. Due to the platform's user-friendly interface, creating commercial real estate Facebook advertising is a breeze.
Using Facebook's filters, you may narrow your ad's audience down to possible commercial real estate franchise buyers based on their geography, interests in commercial property, and demographics. Choose high-quality images of your property to include in your Facebook ad. The most effective Facebook advertisements use eye-catching pictures and gripping videos to get viewers to click through and learn more.
In a sea of commercial real estate Facebook advertisements, video is a great way to make your ad stand out from the competition. As an alternative to Facebook, you may use one of the many other social networking networks such as LinkedIn, Instagram and Twitter.
6. Join a commercial real estate association
One of the most effective strategies to expand your network is becoming a commercial real estate organisation member. It may also help you establish credibility by offering you access to franchise owners, resources and continuing education opportunities that you would not otherwise be able to attain. A member of one of the commercial real estate owners' organisations provides prospective franchise owners with the impression that you are more established than someone who is not a member.
7. Keep it simple
The promotion of commercial real estate does not have to be a hassle. As long as you keep your message concise and engaging, you will be on your way to a steady flow of fresh commercial real estate buyer leads.