How to Pay Home Loan EMIs in Case of Job Loss Due to the Coronavirus?
April 2020
According to the International Labour Organization (ILO), 25 million people worldwide would suffer job loss due to the Coronavirus spread. Mentioned below are steps a home buyer can take, if his income sources have been adversely impacted because of this crisis.

As the Coronavirus crisis assumes massive proportions, those servicing long tenure loans like home loans have additional reasons to worry apart from being safe during this human crisis. How would one pay home loan EMIs if they were to lose their job?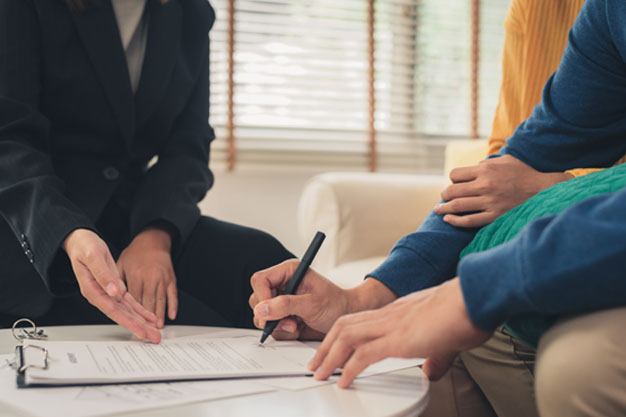 Home buyers in India largely depend on housing finance to make a home purchase. RBI data shows over Rs 13 lakh crores of housing loans outstanding as on January 31, 2020. This means a large number of buyers are under tremendous pressure due to the human and economic calamity caused by the pandemic. In some cases, the monetary blow is already evident. Companies across the world, especially in the aviation sector, have laid-off millions already as the pandemic devastates their businesses.

According to the International Labour Organization (ILO), nearly 25 million people would suffer job loss worldwide on account of the extraordinary shock to the economy in the aftermath of the Coronavirus spread. In its report, titled 'COVID-19 and World of work: Impacts and responses', the ILO estimated that the effects of the contagion, which has made over 8.5 lakh people sick around the world as on March 31, will be far-reaching, 'pushing millions of people into unemployment, underemployment and working poverty'.

So, what should a home buyer in India do if his income sources have been adversely impacted by the Coronavirus crisis?

"Ideally, a home loan borrower should include his home loan EMI of at least six months in his emergency fund. Including this would allow the borrower to continue with his EMI payments even during financial emergencies like job loss," says Ratan Chaudhary, head of home loans, Paisabazaar.com.

But, what if you haven't? Mentioned are some options.
Apply for EMI holiday
Take advantage of the moratorium period: Announcing major relief to home loan borrowers in the aftermath of the Covid-19, the RBI on March 27, 2020, deferred EMI payments under a three-month moratorium period apart from bringing down the repo rate to a record low of 4.4%. The RBI has advised banks not to categorise late payment of long–term loans as non-performing for the period between March and May 2020. As the moratorium period covers time from March 1 to May 31, you get a two months grace period.

However, be mindful of the many catches in this opportunity. First of all, it's not an EMI holiday -you will have to pay the money later, with an interest. You have just got yourself two months' relaxation from the RBI, without the late payment being categorised as a 'default' in your credit history. Additionally, whether the benefit be extended to you would be your lender's call and the interest to be charged for the delayed EMI payments would also be the bank's discretion.

Suppose your home loan EMI is Rs 40,000. Up on non-payment, this amount will be added to the loan principal. In the next month, the interest will be computed on the loan outstanding, along with Rs 40,000.

For the borrower who has been laid off, not taking this option is not actually an option. "While availing of the moratorium will cost them additional interest cost, it will give them at least a two month window to get a job or arrange funds from other sources, without hurting their credit score," says Chaudhary.
Money from severance package
Use the money from your severance package: From June such a borrower will have to arrange the money to pay his home loan EMIs or face the usual consequences- the default would find a mention in your credit and the bank would charge a penalty on each default, apart from the interest.

At this point you shall be obliged to use the money from your severance package to make the payment. This amount would technically be equally to the salary of the number of months mentioned as your notice period under your job contract. You will for instance, get at least two months' salary as part of your severance package, if your notice period is two months. Since this money is all you have for the time being, you have to be utterly careful in spending it. While you use this money to pay the home loan for now, look for other options in case you aren't able to find employment for the time being.
Use Fixed Deposit (FD), Recurring Deposit (RD) money
Use your savings: You could also depend on your FD and RD to make the EMI payment for the simple reason that the interest you currently get on these (SBI FD interest is 5-6%) would be much less than the interest you would pay on home loans (SBI home loan interest rate is 8%), more so in case of a default.

"For those who have failed to make provisions for home loan EMIs in their emergency fund, can redeem their existing fixed income investments not tied to any crucial financial goals, such as retirement corpus, children's education fund, etc.," says Chaudhary.
Withdraw from Provident Fund (PF)
Use your provident fund money: Through a notification in the wake of a 21-day lockdown, the labour ministry on March 29, 2020, allowed the 60 million subscribers of the Employees' Provident Fund Organization (EPFO) to withdraw a portion of their retirement savings. Subscribers can withdraw 75% of their savings or up to the three months' basic salary and dearness allowance (DA) from their PF account, whichever is lower. This amount could help you to pay home loan EMIs for some months till you find alternate sources. The best part of the plan is that your request of withdrawal of the PF money will be addressed within three days.
Liquidate assets
Sell gold, liquidate debt instruments: Investment in various debt instruments should be liquidated at this juncture to pay the home loan even in a scenario when you have to take a haircut. You could also pledge gold and jewellery to arrange funds for home loan EMI payment. Amid gold prices touching new lows each day in the aftermath of the pandemic, you might not get what you expected from the yellow metal—gold prices fell to Rs 42,693 per gram on April 1, 2020.

You could also consider selling automobiles, furniture and gadgets that aren't a must-have at this point.

Equity investments, opines Chaudhary, shouldn't be touched as that would mean converting your notional losses into real ones.

"The ongoing correction in the equity markets would have already reduced their portfolios by at least 30%," he says.
Borrow from family, friends
Look for family support: Borrowing from family members and friends who are in a position to lend you money for the time being could be another option. This option is advantageous as:
You won't have to pay an interest on the amount


You will have more willing and less scrutinizing lenders than a bank


You will not accrue penalty on interest you aren't able to repay within a specified time.
That said, be realistic about the timeline when you plan to return the money as you are running the risk of stressing your personal relationship here.
Things home buyers should not do if they are paying EMI
Here are certain things that you shouldn't do as you deal with tough times in your life:

Avoid the lender: The first thing the borrower should do is to inform the bank about the job loss. Avoiding them at this juncture would be the worst thing to do. Genuine borrowers wouldn't find it difficult to convince the bank to refinance the loan. For instance, by prolonging the tenure, the EMI amount could be reduced.

Expect a salary hike: In a bad job market, finding a job might be an excruciating painful process. You shouldn't be averse to a job offer that would pay you not more than your last salary package or in fact pay less. Remember, this is only for the time being. You may find a job suited to your skill and profile when things get back to normal.
Also read: Guide to Payment Plans – Which one Should You Go for?
Back to All Thane Real Estate Articles
Source: housing.com
Share This: