Home Loan Norms Demystified
January 2020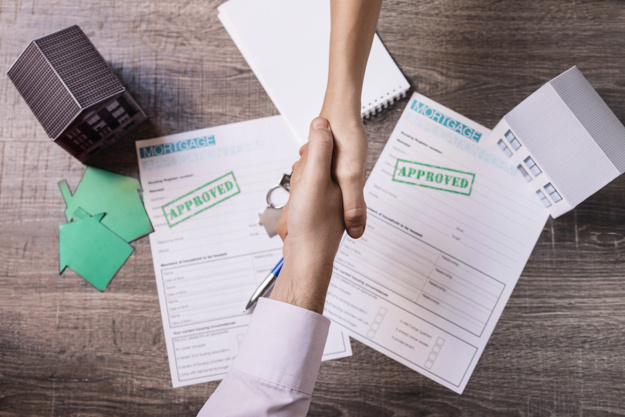 Source : Freepik.com
A look at the factors that determine eligibility and aspects to keep in mind

What are the factors based on which home loan eligibility is calculated? What is the typical ratio of income to loan amount considered by lending institutions?

The ratio may vary, but a general thumb-rule is to consider 60% of the net take-home monthly income and then 60 times this amount to calculate overall home loan eligibility. With a FlexiEMI scheme, using a step-up plan, one can stretch this amount further too.
How does a reduction in home loan interest rates affect the repayment and eligibility amount of new applicants?

A reduction in interest rates will in turn reduce the monthly interest component in the EMI. For example, on a 15 year loan, for every 25 basis-points reduction in interest rate, the EMI will come down by Rs15 per lakh per month.

If someone is applying for a home loan now when rates are reducing, what are the aspects to keep in mind to maximize eligibility amount?

Customers should opt for a flexible rate of interest, which will allows the EMI, and the interest component within it, to move in tandem with interest rates. Additionally, customers can avail of FlexiEMI schemes, specifically the step-up model, through which they can maximize their eligibility. Through step-up, a customer can pay smaller EMIs at the start and gradually increase the amount with time.
With subvention schemes, the EMI begins only after taking possession. How does this work and what are the aspects that home buyers need to keep in mind?

Customers should evaluate the project in a comprehensive manner to see if it will get completed in the stated time frame. In most cases the 'payment holiday' is given via the builder. Customers should check whether the builder is bearing the interest only or the principal as well, during this period. They should also check whether the interest rate on the home loan is fixed or flexible at the time of initiating the loan.

What is the importance of a credit score from a banker's perspective while deciding loan eligibility? What should be done to ensure a good credit score?

A general thumb-rule is to take a CIBIL score of 700 and above as a good score. Customers can achieve a good credit score by maintaining a good repayment track record, not defaulting on loans or delaying loan EMIs and even credit card payments, which are factored in to most credit scores.
Also read: Property Insurance Demystified
Back to All All Real Estate Articles
Source: www.dnaindia.com
Share This: