Xena Design
Xena Design are committed to total Customer satisfaction and strongly believe that their responsibility towards their Customer does not end at the furniture sale. In fact it is truly the beginning of a relationship with a new member to the Xena Design Family ."

At Xena Design, they are proud of their achievements, aim for better future and are encouraged to create new design for their valuable Customers. Xena Design believes in 100% Customer Satisfaction, Quality, Service and longterm association. Xena Design mission is to be the best Manufacturer of Customize Furniture of Kitchen, Bedrooms, Living Room and Corporate offices etc. Xena Design Creates the furniture to suit the space and give an aesthetic look.

Customer choosing Xena is the fact that they can design, process and implement as per individual needs and budgets. Xena's strength is its team which assures the quality from design to installation to the Customer's 100% satisfaction.

They plan and make the furniture as Customer friendly, easy to move, uninstall, re-install at locations of your choice. Xena acts as an alternative to carpentry and does the entire process with the help of State of Art Machines. They renovate and innovate to the Customers individual needs and make aesthetic furniture.

Xena develops quality furniture keeping in view the long term relationship with the Customer. Xena established 16 years back & has created a niche in Modular Kitchen in line with established brands.In the Customized interior designing and furnishing Xena has completed many satisfactory projects in and around Thane City and its outskirts.
Products:
1. Modular Kitchen
Kitchen is an inherent part of every house and a place where a lot of time is spent and should be designed for convenience and functionality to look classy, stylish and contemporary. Xena Design creates a well-planned modular kitchen where-in a large amount of storage can be created even in a small space.

At Xena, you will find various styles of Kitchen Trolleys with Shutters, Overhead Cabinets, and Crockery Unit. They also offer affordable & innovative range of Modular Kitchen Solutions that are manufactured as per Indian requirements with international standards. They use German make HETTICH Baskets, Telescopic Channels, and other Hardware.

Xena Design's years of research and customer feedback has helped them to enhance gradually. The wire baskets are made of 100% stainless steel and machine molded laminate panel ensures the greatest finish with elegant design and alignment I.e laminated on both the sides with 18mm thickness ply.
2. Bedroom Set
Bed

Xena Design provides Beds like top storage with hydraulic operation, side storage or front drawer. They also manufacture pullout bed in which one more bed is accommodated. Kids beds are designed with an emphasis on the gender of the children with easy movement and safety of children during sleep. Beds with storage, side or front pull out are designed with a view to the liking of the children.

Modular Wardrobe

Xena's professional designer's design to complete an individual's needs for storage of clothes, shoes, jewellery & other accessories required for daily use. They use high-grade material for a wardrobe like MR grade plywood, High-density fiberboard, Marine Plywood, and laminates can be selected from Merinolam, Greenlam, and Century Lam, etc. Customized Wardrobes are also available in open-able door and sliding door options for individuals requirements. Xena Design provides Internal partitions in wardrobes and Hettich with a customer's choice.

Modular Dressing Tables

Dressing Table/ dresser is a table with a mirror and drawers used while dressing. The most common and stylish place for dressing tables is the bedroom. Dressing table collection is smart, elegant and practical. Their dressing tables have plenty of storage for your cosmetics and styling products.

Modular Study Tables

Study table are designed with storage with a view of limited area available in line with other furniture. Table top fitted in wall option available, study area is provided with additional drawers and accessories as per customer choice. Study table can be designed incorporating book shelf. Study tables are designed as per individual requirements with a view to storage, comfort, writing area and accessibility.
3.Modular Children'S Bedroom Furiture
Decorating a kid's room doesn't mean you have to scrimp on style. In fact, it opens up a whole new world of exciting design possibilities, even for small spaces. It's the perfect excuse to be as bold, brave or magical as you want. Whether it's a girl's room, a boy's bedroom or nursery, they've found some amazing children's bedroom ideas to steal, from furniture to accessories like kid's wallpaper.
4.Modular Living Room
Crocery Unit
The unit is designed to individual's requirements for storage of dinner sets, tea sets, elegant glass and other display items. The base unit is designed to store items rarely used in the house. The unit is placed to complement the other furniture of the living room.

Lcd Unit
LCD units are designed to suit the placements of musical systems, LED Tv, PSP stations and other accessories. They customize LED units as place, size available in Living room area. They provide elegant lighting and display accessories to complement the other furniture of the room.

Safety Door
Safety and Main Entrance Doors are designed to create an pleasant atmosphere on entering the house and also to maintain the safety. The safety door is attached with steel grills to keep the living room cool through cross ventilation when open.

Shoe Rack
Shoe rackS are designed to utilize the minimum entrance area and to give maximum utility and an Elegant look.
5. Modular Office Furniture
Customized Modular Office Furniture
At Xena Design they work closely with our clients to understand the needs of their business. Our team of experts comprises qualified designers, project management team and well trained skilled carpenters.

Turnkey Solutions
They have the resources and capability to set up your office from scratch. To be more elaborate, their solutions cover design and execution of everything including civil works, interior designing and execution, HVAC, electrical works, fire protection, alarm systems, access control, LAN and data cabling, electronic surveillance and Video Conferencing Equipment installations. They also ensure a 'single window' for you to communicate and follow up during the tenure of the entire project. This saves you and your team precious hours that would otherwise have been spent in coordination and communication.

Execution Services
They understand that you may already have drawn up the plan for your office and just need it to be executed. In such a case, they offer our execution services on a contract basis which covers all aspects of commercial interiors through a team of experienced project personnel and skilled workmen.

Design Consultancy
Their core team of design professionals and associates believe in 'aesthetics that work'. In other words, their innovative design solutions meet the highest standards in terms of contemporary looks and functionality.

Workstations And Partitions
Workstations are designed and the partitions are placed with utility of space and co-ordination of staff with complete privacy of working area of each individual. The company culture and values are well considered in designing.

Reception Area
Reception area is designed in line with the culture and philosophy of the organization. The furniture is placed for easy accessibility and movement of visitors in the reception area.

Conference Table
Conference table is designed with consideration of fixtures required by the members of the Company for clear communication and privacy.

Director Table And Side Table
Director table is designed in line with the theme of the Company and smooth working of the Director. It is also maintained in line with the furniture of the Company.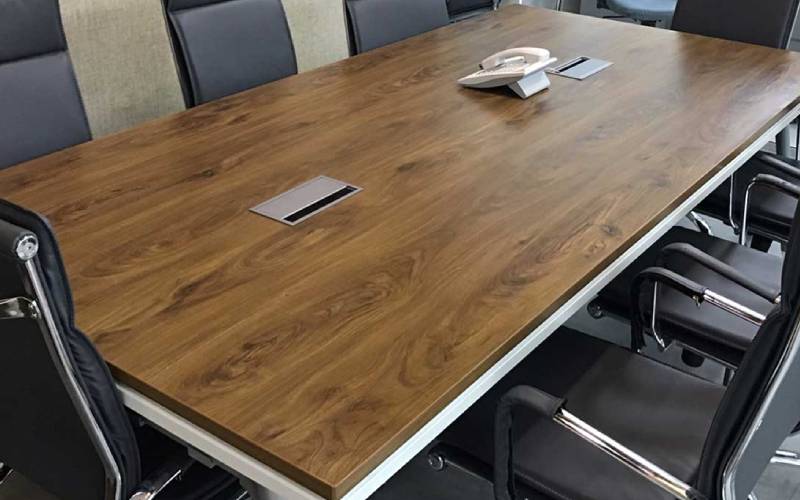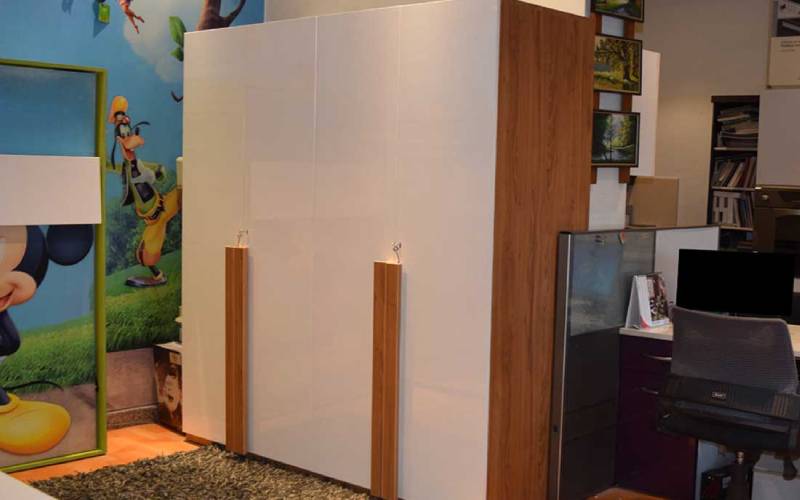 Address : A -2/8 , 27 Acre Kothari Compound, Tikujiniwadi Road, Off, Ghodbunder Rd, Manpada, Thane West, Thane, Maharashtra 400607
Phone : +91 9820185301
Email : info@xenadesign.in
Website : www.xenadesign.in
Created On May 2022
Share This: