Affordable Housing: A Checklist before You Invest
January 2020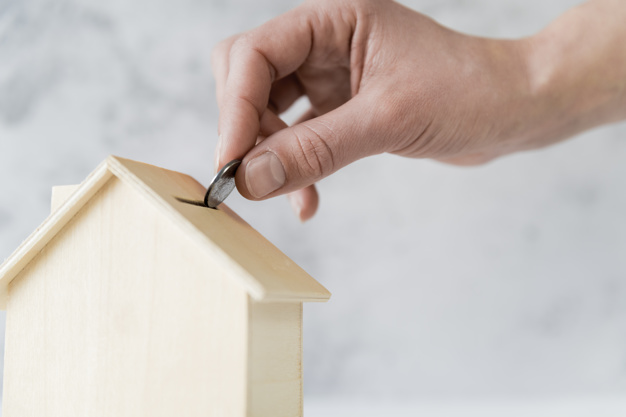 Source : Freepik.com
Owning a house is every body's dream but the price tag plays a key role in determining where one finds the right abode. It is important for purchasers to be alert and ensure that they are getting a good value for their money. To help buyers in making decisions, we have listed some points to keep in mind while hunting for a dream house in the affordable housing segment.
Land determines the price
The affordability of a project is directly linked to the location of the land, which is a major determinant of its price. While off-beat locations have a price advantage and are not congested, they come with their share of issues too. These include: a)
Clarity of title
Land on the fringes of cities is generally bought from farmers who do not have clear land titles. Also, documentation for the land is often not readily available at the Panchayat level.

It is essential to ask the develop er for the title search report, which should then be vetted by a lawyer.b)
Land conversion
In most cases, since the land is purchased from farmers, it is compulsory for it to be converted from agricultur al land to non-agricultural land for the purpose of constructing residential projects. The customer should ask the developer for a copy of the no objection cer tificate (NOC) from the town and country planning department of the state, certifying the change in land zoning.c)
Lack of infrastructure
To avoid being saddled with a place where basic amenities such as water and electricity are not available, the buyer should enquire about the laying of sewagedrinking water pipelines and electricity cables by the government de partments. It is also important to check that the internal infra structure is being developed si multaneously to make the proj ect self-sufficient.
Space utilisation
Is it too cramped? In a bid to maximise the permitted land coverage, the developer tries to ensure maximum utilisation of the Floor Space Index (FSI). It is therefore, advisable to check the layout of the project to see if the distance between two blocks is more than the minimum prescribed distance (as per local bylaws), so that you don't end up shaking hands with your neighbours.
The commute
Upcoming locations also suffer from issues of intermittent connectivity via buses, cabs and autos, while metro and train connectivity is mostly absent in such places.
Safety and security
The lack of infrastructure also means that street lights, police stations, fire stations and general security in such areas, will not be comparable with the more densely-populated city areas. Also, it makes more sense to fi nalise a project in an area with high occupancy in nearby projects.
Construction delays
Just because there is a great amount of buzz about a particular area, one cannot conclude that it is free of problems. The buyer should ask the developer to share the profile of the project's customers or enquire from the brokers about the actual availability of units in that particular project.
Past record in executing affordable projects
Building affordable projects requires specific skill-sets, like the ability to have quick execution timelines.In a bid to deliver the projects on time, some progressive developers have started using technologies such as pre-fabricated materials and aluminiumwooden jump form work (MIVANDOKA). A key characteristic of affordable projects is that they usually have standardised flats and these technologies help cut down construction timelines.
There is no immediate goldmine
If the developerbroker is selling dreams of price appreciation within a short period, ensure you do your own research before falling for their claims.Off-beat locations take time to appreciate in value, since their livability quotient is low and takes time to build up.
Also read: Top factors for property investments
Back to All All Real Estate Articles
Source: content.magicbricks.com
Share This: