May 2023
Listen to this Article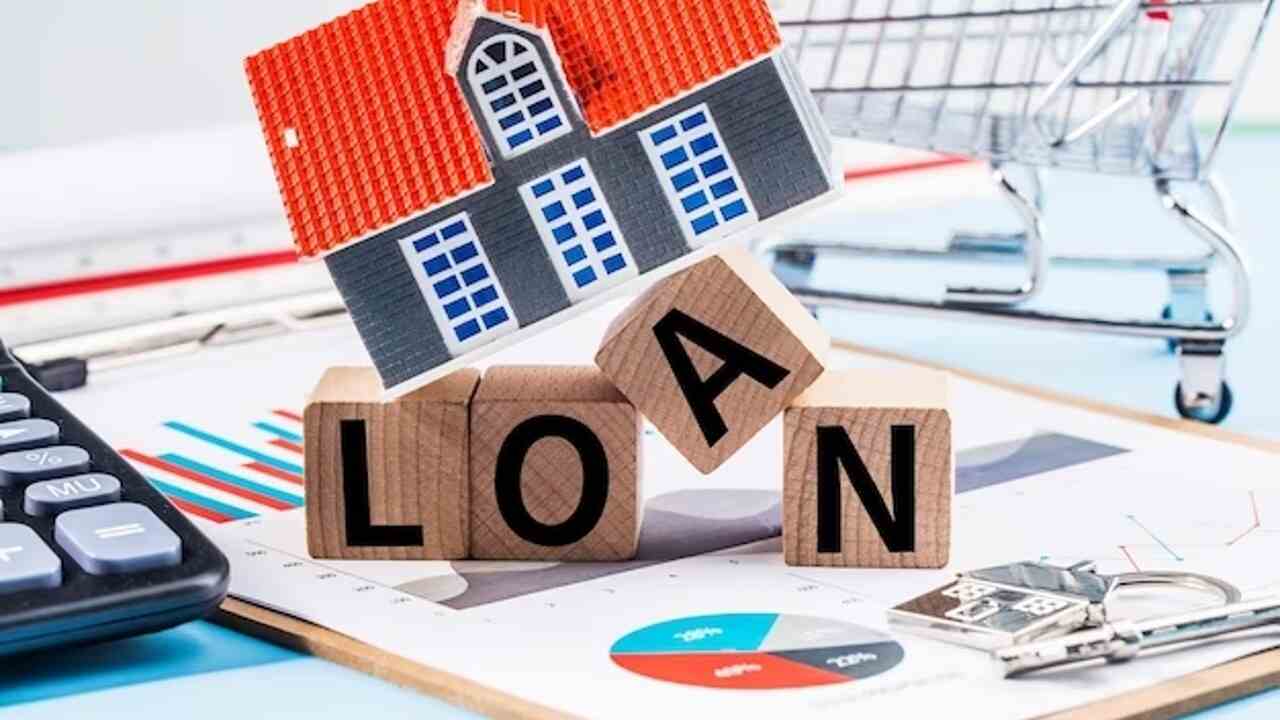 Overview
When it comes to financing a dream home in India, potential homeowners often find themselves facing the critical decision of choosing between a bank home loan and a non-banking financial company (NBFC) home loan. Both banking institutions and NBFCs offer diverse home loan options, with each having its own set of advantages and disadvantages.

This article aims to provide an unbiased comparison between Bank Home Loans and NBFC Home Loans, highlighting the various aspects that need to be considered before making a decision.
Comparison of Home Loan from Bank vs NBFC
Home loans from bank vs. NBFC differ in various aspects, such as interest rates, processing fees, eligibility criteria and the loan disbursal process. While banks often offer lower interest rates due to their access to low-cost funds, NBFCs can be more flexible in terms of eligibility and documentation requirements. The processing time and customer service experience may also vary between the two.
Thane City boasts excellent connectivity to various parts of Mumbai and beyond. The well-established network of roads, highways, and railways ensures easy accessibility to the city's major employment hubs, educational institutions, and entertainment zones. Whether you need to commute to work or travel for leisure, living in a 1 BHK home in Thane City allows you to save time and enjoy a convenient lifestyle.
Advantages of Taking a Home Loan from a Bank
Lower Interest Rates:
Banks usually offer lower interest rates on home loans than NBFCs, owing to their access to low-cost funds from the Reserve Bank of India (RBI) and deposits from customers. This can lead to significant savings on interest payments over the loan tenure.
Better Transparency:
Banks are subject to stricter regulations and supervision by the RBI, resulting in better transparency in their operations and loan processes. This makes it easier for borrowers to understand the terms and conditions of their home loan and avoid any hidden charges
Access to Additional Services:
Banks typically provide a wide range of financial services, such as savings accounts, credit cards and investment options. Opting for a home loan from a bank can make it convenient for borrowers to access and manage these services under one roof.
One of the leading banks in India offers competitive interest rates for home loans. In addition to lower interest rates, bank customers also benefit from various concessionary rates for women borrowers and existing customers with a good repayment history. Furthermore, home loan borrowers have the convenience of accessing other financial services, such as savings accounts, credit cards, and investments, making their financial management much more streamlined.
Disadvantages of Taking a Home Loan from a Bank
Stringent Eligibility Criteria:
Banks generally have stricter eligibility criteria, including higher credit score requirements, which can make it difficult for some borrowers with a lower credit score to qualify for a home loan.
Rigid Documentation Requirements:
Banks tend to be inflexible when it comes to documentation, requiring a long list of documents for loan approval, such as income tax returns, bank statements and property documents. This can be a hassle for borrowers who may not have all the necessary documents readily available.
Advantages of Taking a Home Loan from NBFC
Flexible Eligibility Criteria:
NBFCs are known for their flexible eligibility criteria and are more willing to cater to borrowers with lower credit scores or unconventional income sources, making it relatively easier for many applicants to qualify for a home loan.
Faster Processing and Disbursal:
NBFCs generally have quicker loan processing and disbursal times than banks, as they are not subject to the same level of regulatory oversight. This can be advantageous for borrowers who need funds urgently.
Customised Loan Products:
NBFCs often offer specialised home loan products tailored to the specific needs of different customer segments, such as self-employed individuals, salaried professionals or non-resident Indians (NRIs).
Disadvantages of Taking a Home Loan from NBFC
Higher Interest Rates:
NBFCs tend to charge higher interest rates on home loans than banks, as they source their funds from the market at higher costs. This can increase the overall cost of borrowing. However, the rate difference is not large compared to banks.
Limited Range of Services:
Unlike banks, NBFCs may not offer a wide range of additional financial services, such as savings accounts or investment options, which could be a disadvantage for borrowers seeking a comprehensive financial solution.
Conclusion:
In conclusion, the decision between taking a bank home loan and an NBFC home loan ultimately depends on the specific needs and circumstances of the borrower.

To make the best choice, borrowers should compare the interest rates, processing fees, loan features and customer service quality of different banks and NBFCs before deciding on a home loan provider. They should also evaluate their financial situation, credit score and long-term financial goals to determine which institution will best meet their needs. By carefully considering all of these factors, borrowers can make a well-informed decision that will help them secure their dream home and achieve their financial objectives.