May 2023
Listen to this Article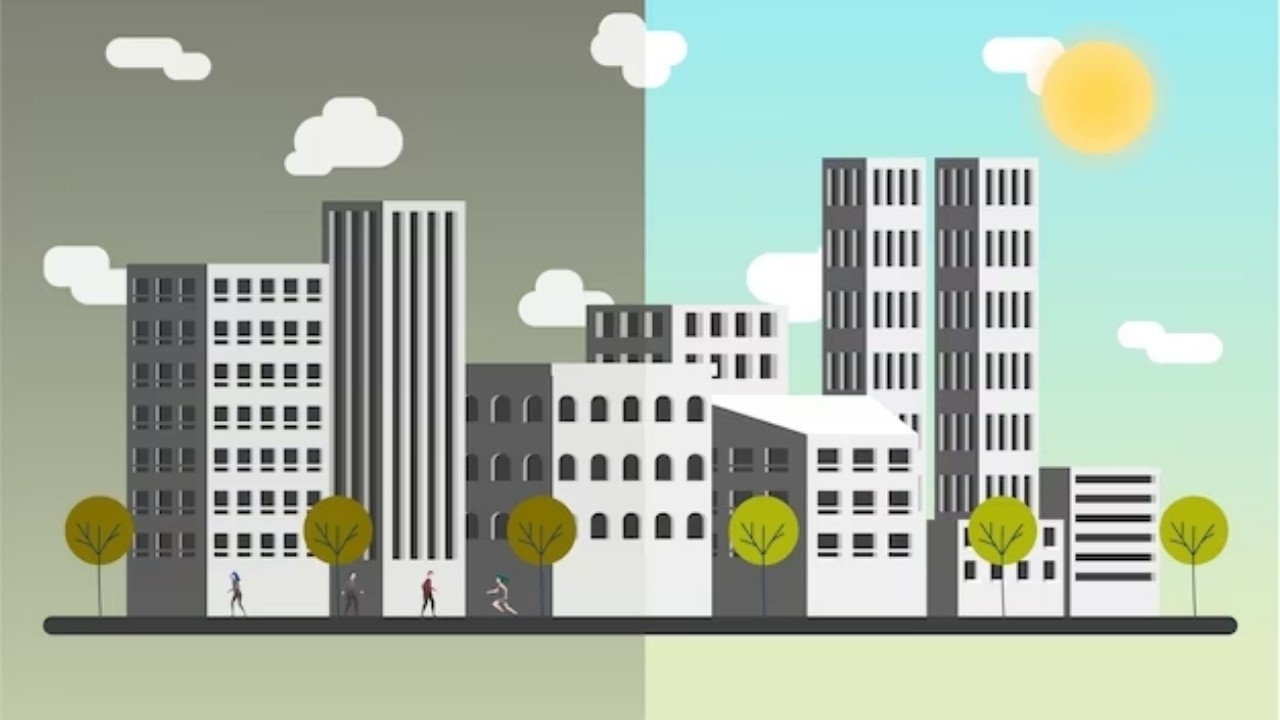 When it comes to selecting a home, individuals often find themselves deciding between living in a standalone tower or an integrated township. Both options offer unique benefits, and the final choice depends on personal preferences. This article aims to explore the advantages of both standalone towers and integrated townships, providing readers with the necessary information to make an informed decision.


Benefits of Living in a Township
Living in an integrated township offers numerous advantages, fostering a holistic and convenient lifestyle. Here are some key benefits:

Holistic Life
Integrated townships provide residents with a comprehensive living experience. These communities are meticulously planned to offer all necessary amenities within the premises, such as grocery stores, schools, hospitals, and entertainment centers. This proximity saves residents valuable time and effort in their day-to-day lives.
Better Infrastructure
Integrated townships boast superior infrastructure compared to standalone towers. The roads, sidewalks, and public spaces are well-maintained, enhancing the overall living environment. These townships feature modern amenities, including reliable water and electricity supply, well-planned drainage systems, and efficient sewage systems.

Enhanced Security
One of the most notable advantages of living in an integrated township is the enhanced security provided by gated communities. These townships employ state-of-the-art security systems, including 24/7 CCTV surveillance, access control systems, and patrolling guards. As a result, residents can enjoy a secure living environment and peace of mind.
Array of Amenities
Integrated townships offer an extensive range of amenities, such as swimming pools, parks, clubhouses, and sports facilities. These amenities encourage socialization and provide opportunities for residents to lead a healthy lifestyle. Additionally, the availability of such facilities within the community promotes a sense of belonging and community engagement.
Better Return on Investment
Integrated townships are highly desirable for investment purposes. The demand for properties in such townships tends to be high, leading to increased property values over time. Consequently, residents can expect a better return on their investment compared to standalone towers.
Benefits of Living in a Standalone Tower
Standalone towers offer a distinct set of advantages, including privacy and an exclusive living experience. The benefits of choosing a standalone tower include:
Low Maintenance Cost
One significant advantage of living in a standalone tower is the relatively lower maintenance cost. As standalone towers typically offer fewer facilities and amenities compared to integrated townships, the cost of maintaining the property is generally reduced. This factor makes standalone towers more affordable in terms of upkeep.
Exclusive Living
Standalone towers provide residents with the opportunity to personalize their living spaces according to their preferences. Residents have complete control over the interior and exterior design of their homes, allowing them to create a sense of ownership and pride in their living environment.
Profile of Like-minded Individuals
Standalone towers tend to attract like-minded individuals who value privacy and an exclusive living experience. This commonality among residents fosters a more cohesive and close-knit community. The shared lifestyle preferences and interests often result in meaningful connections and relationships among neighbors.
Friendly Neighborhood
Living in a standalone tower offers an intimate living experience, facilitating closer relationships with neighbors. The smaller community size promotes interactions and socialization among residents, creating a strong sense of belonging and camaraderie.
Lower Monetary Risk
Standalone towers are an excellent option for those seeking lower monetary risk. These buildings are generally less expensive than integrated townships, making them more affordable for homebuyers. This affordability aspect can reduce financial burdens and provide individuals with a more accessible housing option.
Living in a Township vs. Standalone Tower - What's Best?
Choosing between a standalone tower and an integrated township depends entirely on individual preferences. Each option presents distinct advantages, and the final decision should align with personal needs and aspirations. However, Runwal Developers offer the best of both worlds by providing integrated townships that offer the amenities and advantages of a gated community, as well as standalone towers for those seeking a more personalized and exclusive living experience. With several upcoming residential projects in Mumbai, Thane, and Pune, Runwal Developers aim to cater to all urban housing requirements.
Conclusion
Selecting the right housing option is a significant decision, and understanding the benefits of living in a township or standalone tower is crucial in making an informed choice. Integrated townships provide holistic living, better infrastructure, enhanced security, an array of amenities, and better investment potential. On the other hand, standalone towers offer low maintenance costs, exclusive living, like-minded neighbors, friendly neighborhoods, and lower monetary risk. Ultimately, individuals must consider their preferences, lifestyle, and budgetary constraints to determine whether a township or standalone tower is the best fit for their needs. With the diverse range of options offered by Runwal Developers, homebuyers can find their dream home, tailored to their individual preferences and requirements.