Listen to this Business Feature
About Fenkin 9

Gone are the days when work culture was all about monotonous desk jobs. For your business to be truly successful, it needs a holistic atmosphere like fenkin9 where everyone can thrive! While your business takes advantage of the infallible power backup, meticulous cctv surveillance and super-fast open wifi, you can also clock out for a while in the vibrant recreational area, meeting lobbies and cafeteria. All the parking floors are equipped with state-of-the-art electric vehicle charging stations to welcome a greener future too.

Fenkin9 was conceptualized with an idea of providing the best work life to the new age professionals with the presence of beautifully landscaped gardens, malls and luxuriant restaurants nearby, it makes life hassle-free for employees to conduct meetings or go for a leisure stroll to rejuvenate.
Ownership of a Commercial Space
Real Time Appreciation
Easy Assured Rentals
Maximum ROI
Unprecedented Connectivity
Smart-sized Spaces (Fit-outs)
Prime Location
Fenkin9 sits in the centre of the city's growing commercial hub - the perfect environment to nourish your dream business. The strategic location of this commercial property has a lot to offer in terms of connectivity and culture. The area is easily accessible from the city owing to the well-connected routes and the upcoming transport projects here. The surroundings are laden with cafes, lifestyle hotspots and other enterprises.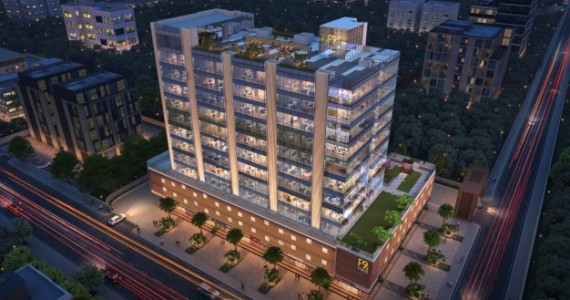 Execptional office amenities
Electric car charging station on every parking floor
Advanced cctv surveillance camera
Recreational & rejuvenation area
On call high speed elevator
24x7 manned security
100% power backup facility
Double glazed façade
Centralized air-conditioned designer lobby
Vastu compliant offices
Cafeteria
Ample water supply
Surface car parking
Firefighting system
Out door sitting area
Open wifi zone
Share This: