May 2023
Listen to this Article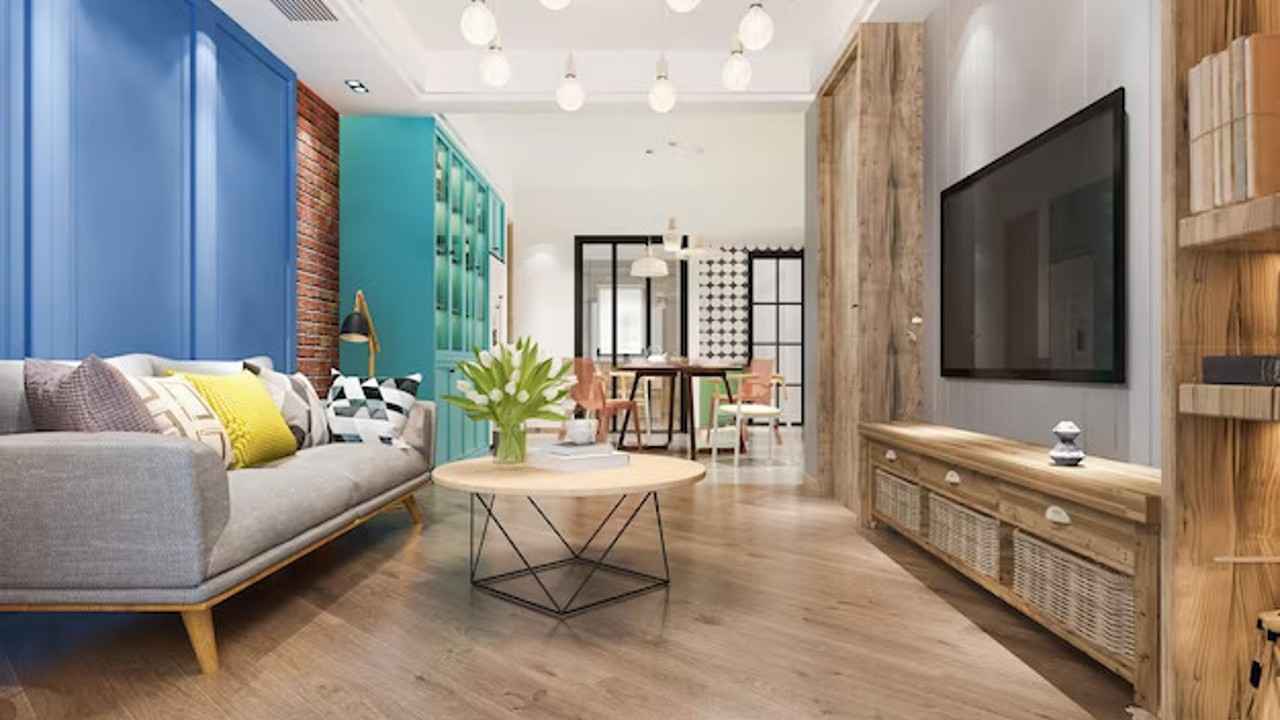 There is a difference between a semi-furnished apartment and a furnished apartment. However, in absence of a proper yardstick, prospective tenants should select wisely, depending upon the amenities, their budget and their needs
Most builders often develop bare-shell apartments and hand it over to their occupants. The buyers, based on their needs and budget, either choose to start living in these or rent it out to prospective tenants. Consequently, newly-developed residential destinations, generally have a healthy mix of ready-to-move-in residential apartments, for those seeking rental accommodation. Based on the amenities available, these apartments are generally categorised as 'fully furnished', 'furnished' or 'semi-furnished'.
Builders aim to entice customers by offering various discounts, incentives, and prizes on their semi-furnished, furnished, and unfurnished flats. As a result, purchasers and tenants must be aware of the differences between the three types of flats. So, here is the difference between furnished, semi-furnished, and fully furnished flats:
Semi-furnished apartment
This category of housing is very similar to bare-shell apartments, with minimum basic amenities such as lights and fans. These apartments may or may not have a shelf or cupboard in all its rooms.

These flats might comprise a wide range of properties that can be fully furnished. As these apartments are not fully equipped, you may discover fewer conveniences than in fully furnished apartments.
Pros
The apartments can easily be furnished with furniture that can be purchased and installed.
You can also install the appliances of your choice.
In comparison to furnished apartments, the rent and security deposit will be lower.
You can personalise such apartments by putting things in them that you like.
You won't hear anything from your landlord if you damage anything because the items are solely yours.
In such residences, you can add or remove stuff as needed.
Cons
When you leave the flat, you must take all of the items that you placed during the decorating process with you.
To design your flat, you will need to purchase several household objects, which will be an additional cost to you.
Designing and furnishing the flat might be a tiring and time-consuming task.
A furnished apartment
The term can be confusing at times. This is not a definitive term and does not bind an owner to provide the exact number of amenities to his tenant. Most often, this term means that the apartment will have cupboards and shelves, cabinets, a modular kitchen and lights and fans. If you are looking for something more, you should negotiate with your landlord. If he is willing to put an air-conditioning system within the same cost, consider yourself lucky.
However, the owner is not required to supply all of these services. So if you are a student or bachelor, then a furnished apartment makes more sense as you will get all the basic amenities.
Fully-furnished apartment
A fully-furnished apartment, however, may have all of the above, including air-conditioning and water heaters in the bathrooms. In addition to these, if the apartment is a serviced apartment, it will be run like a hotel, with the assistance of a facility management team. A serviced apartment will have all kinds of amenities in the rooms – the kitchen will stocked with grocery and regular kitchenware including a refrigerator and microwave oven, the rooms will have bed linen and extra towels and the apartment will also have a telephone connection.
In India's rental market though, serviced apartment projects are few. In the rental market, home owners generally limit themselves to providing a 'furnished' apartment. Suraj Kumar, a Noida-based broker, says, "A fully-furnished apartment is difficult to find in our cities. Only serviced apartments provide that kind of services. Largely, you will only find furnished apartments, with limitations and the tenant will have to make provisions for other important things."
The benefits and drawbacks of renting a fully furnished apartment are as follows:
Pros
When you move into a completely furnished apartment, you'll find nearly all of the furniture, appliances, and supplies you'll need to live comfortably and also save money.
All you have to do is buy food and carry personal stuff as well as perishable products with you.
You can leave the flat when you want, and you won't have to lug about a lot of extra belongings.
Cons
Not quick and easy to find one.
You don't have the freedom to decorate as per your choice.s
The rent will be higher, and you will be required to spend a significant amount of money on security and other amenities.
Since the apartment will be furnished with all necessary household objects, there will be very few empty places.
As the objects placed in the apartment are the landlord's property, you will have to maintain them as well.
Difference between various categories of furnished apartments
While there is visible difference in these three categories, the apartments also differ in rental rates. In general, there is a difference of around 10%-15% in rental values, between a bare-shell apartment and a furnished apartment. On the other hand, the rental rate of a fully-furnished apartment or a serviced apartment may be many times higher.
Manish Mishra, a facility manager with a large company and based out of Jaipur, explains that "The rental rate of a serviced apartment or a fully-furnished apartment, may be on the higher side and is often meant for people with deep pockets or business travellers. The demand for such units mostly comes from foreign tourists who wish to reside here for medium to long term." Often a fully-furnished apartment is customised on demand and as per the request of the tenant.
Since semi-furnished and fully-furnished apartments are more popular than furnished apartments, let's look at the difference between the two in-depth to help you make a clear decision.
Clear distinctions: Semi-furnished vs fully furnished
1. The living area
A completely furnished apartment's living room should include couches, a coffee table, end tables, bookshelves, lamps, window drapes and shades, and sometimes a workstation or chair.
Electronics and entertainment items, such as a TV and a sound system, may also be found.
Living room telephones are also quite common.
On the other hand, a semi-furnished apartment will just contain drapes, possibly a couch or two, and ordinary light fixtures.
2. Dining area
The dining room in a furnished apartment usually includes a dining table and chairs, as well as a few ornamental plants or artwork if your landlord is generous.
You might find a dining table and a few seats in a semi-furnished apartment, but keep your expectations low.
3. Bathroom
In addition to the conventional fixtures, a completely furnished apartment includes a shower curtain, curtain liner, bathmat, toothbrush holder, toilet brush, toilet cleaner, trash bin, towels, and a soap dish.
You might find a bed frame/headboard, a dresser, and closet space at most in a semi-furnished apartment.
4. Bedroom
A bed frame or headboard, a mattress and its cover, a dresser, a nightstand, and closet space are normally included in a fully furnished apartment's bedroom. You may also receive linens such as sheets, pillows, comforters, and blankets, depending on your landlord. Table lights, drawer hangers, a clock radio, artwork/decorations, and wastebaskets are some of the other objects you might find.
Expect a bed frame/headboard, a dresser, and closet space at most in a semi-furnished apartment.
5. Kitchen
When it comes to the kitchen in a fully furnished apartment, there are some differences, but you should be able to find main equipment like a microwave, refrigerator, stove, oven, and dishwasher, as well as basic fixtures like kitchen cupboards and drawers. Other items include a coffee machine, oven mitts, blender, veggie peeler, glassware, cups and mugs, wine glasses, pots and pans, toaster, whisk, mixing spoon, utensil set, dinnerware, measuring spoons, etc.
In a semi-furnished flat, the kitchen is nearly bare, with most of them only having the most basic fixtures and maybe one or two big appliances at most.
6. All-purpose supplies
Fully furnished apartments, unlike semi-furnished apartments, typically include toilet paper, paper towels, bulbs, laundry detergent and baskets, broom and dustpan, iron with a ironing board, sockets, recycling bags, cleaning spray and supplies, and even appliance batteries.
7. Utilities
If your completely furnished apartment includes utilities like phone service and television, you'll have to pay for them as part of your rent. These utilities aren't usually included in semi-furnished flats, so you'll have to ask for them to be installed.
8. Additional services
A fully furnished apartment may provide additional services such as housekeeping that a semi-equipped flat does not. You will, of course, have to pay for this, but it is occasionally included in the monthly rent.
Which type of apartment should you opt for?
If you are a landlord, the idea of a furnished apartment makes sense, if you wish to earn more as rental income.
The cost of furnishing the apartment, can be recovered within a period of 1 to 1.5 years. "Chances are that if you get a decent tenant, who keeps your apartment clean and cares for the belongings and furnishings, there will be minimum requirement for maintenance once he leaves. This way you can earn and save," Kumar points out.
From the tenant's perspective, a furnished apartment makes sense, if one has moved to a city only for a short period. Students can also look for such apartments.
The extra cost of Rs 2,000-5,000 per month on furnishings, will at least take care of the basic amenities. Nevertheless, the choice is subjective and depends on one's needs.
Turn your semi-furnished or unfurnished home into a dream home with Housing Edge
Let us suppose that you have moved into your new home, an unfurnished or semi-furnished property and you have deferred the purchase of furniture for a while, due to lack of funds or for lack of choice. Maybe, you even postponed it, because you could not shop at your favourite furniture store due to the Coronavirus pandemic. With Housing Edge, a host of online services come handy in such cases. In this case, home buyers (even tenants) can opt for furniture on rent at affordable prices.
The process of renting furniture is easy with Housing Edge. All you need to do is choose the item from the product catalog, fill up the form with your details and the service provider, Rentomojo, will reach out to you with the best deals and offers on furniture renting.
Benefits of furniture on rent with Housing Edge
There are numerous benefits to renting furniture from Housing Edge. First of all, there is a wide range of products to choose from, made available by all the leading brands. This includes not just tables, chairs or sofa sets but electronic items like refrigerators, washing machines, fitness equipment, appliances such as mixer grinders or even gadgets like laptops. There are customised work-from-home packages, as well that is the need of the hour for many households.
Secondly, all products are properly sanitised. Despite COVID-19, your daily life should not suffer and Housing.com has gone ahead to provide you with a great living experience at your home and has tied up with trusted partners to bring you clean, sanitised furniture, electronics and much more.
Thirdly, the process of renting furniture with Housing Edge is very simple, with flexible payment options to enable you to use first and pay at your convenience.
Next, there is no compromise when it comes to the quality or design of the furniture. We have made sure that you have access to premium designs that will help you convert a regular home into a beautiful home!
Moreover, you can ask for easy upgrades, if you are happy or unhappy with the product.
What if you are switching cities? How would you take the furniture with you? Our partners will help you with free relocation and even free maintenance at any time. All you need to do, is beautify your home and sit back, while our partners will look after all your furniture-related needs.