May 2023
Listen to this Article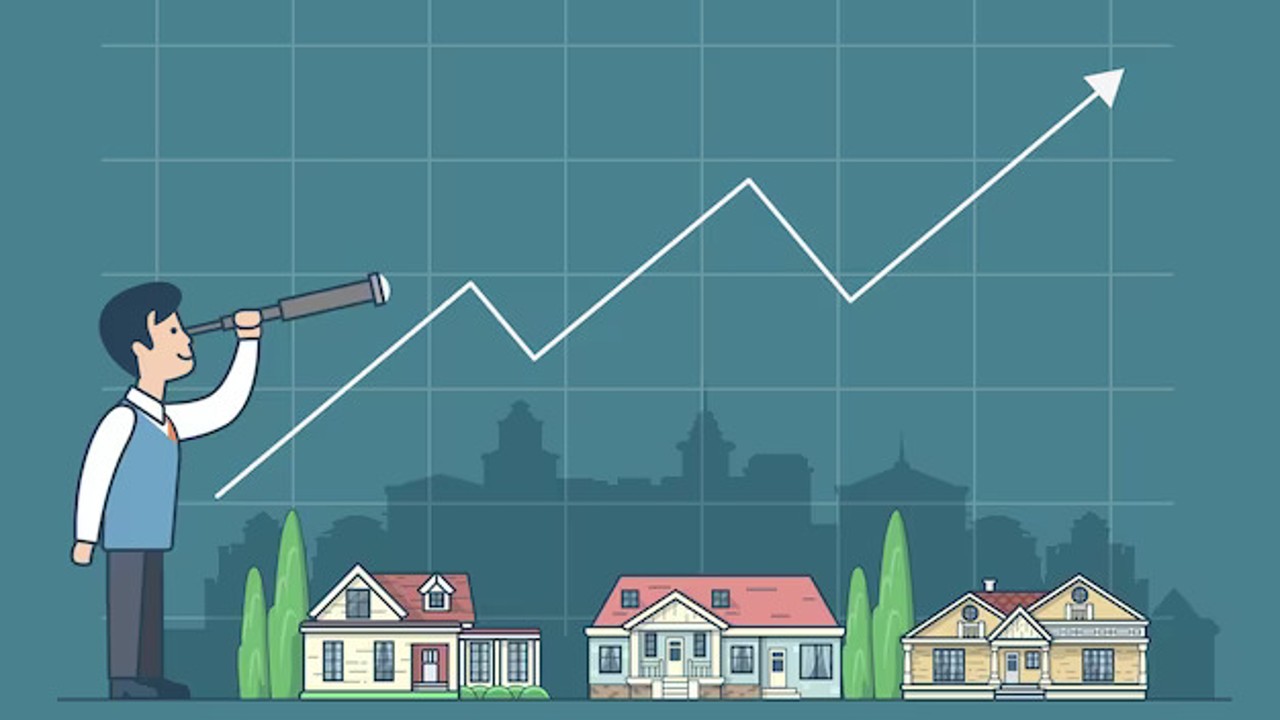 The value of your property is the most important factor to consider before making any financial choices. You will inevitably go through a home assessment procedure if you want to purchase, sell, or even refinance your property.

The purpose of a real estate appraisal is twofold: first, to help buyers and sellers establish a fair price for a home; second, to help mortgage lenders assess whether or not the property's current market worth is sufficient to warrant the loan amount. If you go into an evaluation blind, it could turn out to be a very nerve-wracking experience. The purpose of this article is to describe how real estate appraisals are conducted from start to finish.

What is an appraisal?
An appraisal is a process of determining the value of a piece of property, such as a piece of land, a company, a collectible, or an antique, based on the opinion of a qualified individual. To be considered an approved appraiser, one must have a designation from a regulatory agency within the appraiser's territory.

An item's or a property's appraised value is often used for financial and legal reasons, such as insurance and taxes, or to make a purchase or settle a dispute.
How does a real estate appraisal function?
Appraisers record and evaluate every aspect of the property to determine its genuine market worth. The following are some of the most important considerations for appraisers when assigning a value to a piece of property:
The property's size
Number of bedrooms and bathrooms
The age of the structure
Location
Neighbourhood
Market trends
Current value
Rental costs
Consistency in design
Severity of decline
Methods of real estate appraisal
Before providing a real estate appraisal, it is necessary to take into account a great deal of relevant information, including, for example, the neighbourhood in which the property is situated, the state the property is in, the amount of space that is currently available, and the state of the market. Three primary aspects need to be considered.
Sales comparison
When appraising a property, the appraiser has to be aware of the most recent sales prices of homes in the surrounding area that are comparable to the one being appraised. This provides us with some information into the present pricing of the market as well as how the houses that are nearby are valued. To get an accurate price range for the group, it is customary to examine the prices of at least three different houses.
Cost approach
When we speak about the cost approach, what we mean is that the cost of your property should be similar to the cost of constructing it in terms of construction expenditures. It would be economically unreasonable to own a house that is costly to acquire but cheaper to develop than similar properties already on the market.
Income approach
The potential revenue that a property has plays a significant role in the appraisal process. A different name for this strategy is the income capitalisation technique. To get the rate of return that is to be anticipated, you must first take the net operating income and then divide that number by the capitalisation rate.
The influence of real estate appraisal on home loans
When applying for a mortgage, it's important to have a real estate appraisal done since the bank will evaluate your application based on the appraised value of the property. Your credit score and the loan-to-value ratio will determine the percentage of the property's worth that the banks in India are willing to lend you, although it may be as much as 80% of the property's value.

Let's say the worth of the property was estimated by the appraiser to be somewhere around 1 cr. This valuation will be taken into consideration by the bank, and they will make you an offer for a loan that is equal to around 80% of this value.
How do you go about hiring an appraiser?
There are two options for finding a qualified appraiser:
The lender or an appraisal management business will employ an appraiser to evaluate how much home loan is borrowed against the property. Firms often use the lowest-priced appraisers, which might harm your evaluation. Therefore, you should always choose a skilled appraiser, even if it costs more.
As a buyer, seller, or homeowner, you must hire an appraiser directly if you want to know the worth of your property before entering into a contract or listing your home for sale. Appraisals are also significant in estate litigation or settlements.
Tips for raising your home's appraisal value
Be sure to maintain your home as if you were going to purchase it yourself to increase its perceived value. There are a few things you can do to increase the likelihood of a high appraisal for your real estate investment:
Before having a home appraised, it's a good idea to take care of any maintenance issues, such as repairing broken plaster, removing water stains, and getting rid of pests.
Do not forget the exterior of your home; it is as vital as the interior. Make sure that your garden, yard or garage appears nice and rip up the dead plants and trees that ruin your house's beauty.
Including the date, total cost, and nature of any recent home repairs or upgrades are helpful. Appraisers do not notice these tiny nuances occasionally. Thus, it is recommended to present your assessor with a documented description of your work, such as a newly installed patio or roof.
Draw attention to any beneficial developments in your community, including new roads and services. Because the appraiser is not as acquainted with your community as you are, he/she can overlook key facts that might work in your favour.
Make your home appear modern, regardless of how old it is. You have to pay attention to the required fittings that should be in every contemporary day residence.
It is your right to demand proof of the appraiser's qualifications, so don't be shy about asking for documentation of his or her prior work experience and
training in residential evaluation.
You have the right to get a copy of the appraisal as part of your due process rights. You could request a copy of your real estate appraisal from your lender or appraiser if you believe the value of your property was underestimated.
Advice for both the buyers and the sellers
Before going through with and making any kind of financial choice, it is almost always beneficial for buyers and sellers to perform extensive research beforehand.

If a buyer has access to appropriate information about the pricing of homes in the surrounding region, they will be better prepared to negotiate a fair price with a seller, and a seller will be able to make a more accurate estimate of the value of their property.

At the time of the appraisal, the seller must have all the paperwork that is associated with the property. Additionally, throughout the time when the evaluation is being conducted, the presence of both parties is required.
Real estate appraisal benefits
Here are four key benefits of having an appraisal done on your new house.
Protects lenders from making loans on homes that are priced too high.
Helps to ensure that you, the buyer, do not spend an excessive amount for a house.
Brings light to any possible problems with the property.
Assists you in achieving a reasonable bargaining position.